In December 2019, the New Zealand Government launched 'Road to Zero'. It is the Government's ten year Road Safety Strategy which is to be implemented between 2020 – 2030. This strategy is governed by the Ministry of Transport.
'Road to Zero' Vision:
"A New Zealand where no one
is killed or seriously injured
in road crashes. This means
that no death or serious
injury while travelling on our
roads is acceptable".
MINISTRY OF TRANSPORT – 'VISION ZERO' MODEL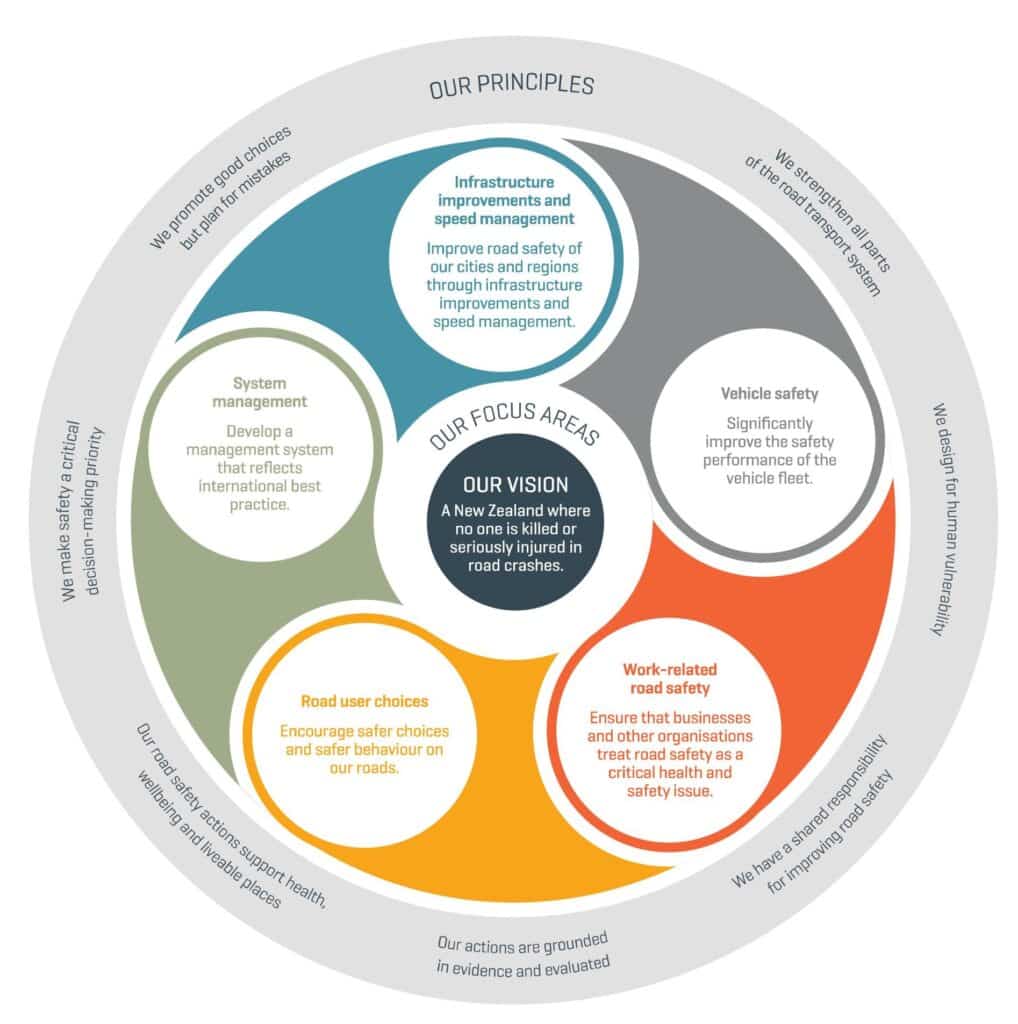 STRATEGY IMPLEMENTATION
The Vision Zero strategy will be implemented through a series of targeted action plans. These action plans will have key timeframes and responsibilities for implementing them.
The Ministry has outlined fifteen immediate initial action plans which are to be implemented between 2020-2022.
VISION ZERO STRATEGY MODEL
The Vision Zero model carefully articulates in one image how the Ministry intends to implement the strategy.
Interesting Fact: If you look closely at the 'Vision Zero' model. You will note, it outlines the basic framework for road safety campaigns, promotions and advertising in New Zealand.
FURTHER INFORMATION
For further information on the 'Road to Zero' strategy, please visit:
Ministry of Transport : 'Road to Zero'.
Ministry of Transport : 'Road to Zero Strategy'
Ministry of Transport : 'Road to Zero Action Plan 2020 – 2022'