About Us
About
The Road Traffic Accident Trauma Charitable Trust was founded in 2010 to provide counselling, advocacy and advice to assist those that have been affected by road traffic accident related trauma which is largely an unmet need in the community. In particular, it was founded to provide a service for those that do not meet criteria for counselling support under the Accident Compensation Act. This is the first Charitable Trust of its kind in New Zealand.
In 2012, the Trust was fortunate to form a partnership with the Canterbury Charity Hospital Trust. The Hospital provides the counselling services on behalf of the Trust. In 2017, the Hospital donated an office space to the Trust in their newly built Warner Mauger House at 351 Harewood Road, Christchurch.
Sarah Dean, Founder/General Manager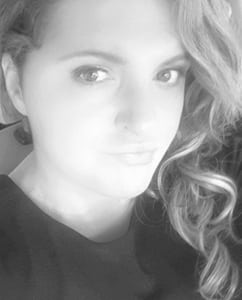 Sarah founded the Road Traffic Accident Trauma Charitable Trust in 2010. She was involved in one serious and near fatal car crash at 20 years of age, followed by a further moderate car crash ten months later. She sustained injuries from both crashes.
Sarah recovered well from the injuries she sustained and is very fortunate to be able to maintain a fit and active lifestyle which includes Muay Thai. She credits the wonderful support of her close friends and family who assisted her during her difficult time post accidents. She knows the road to recovery is not always easy but believes with the right support and guidance the journey can become more tolerable. She is able to empathise with the difficulties of those that are affected by road trauma and it has made her the person she is today.
Sarah was inspired to found the Road Traffic Accident Trauma Charitable Trust when she undertook a research study on those affected by road trauma and its implications affecting post accident care and recovery, including rehabilitation. Sarah wanted to ensure adequate support, education and advice was provided to those directly affected by road trauma.
Sarah has a more recent background in Regulatory Affairs in the pharmaceutical sector and part ownership in highly specialised physiotherapy clinics in Sydney which treated numerous patients that suffered from chronic pain, many of which had been in motor vehicle crashes.
LinkedIn: https://nz.linkedin.com/in/sarah-dean-a56483101
Updated: July 2018