"Our mission is to reduce the number of road crashes and facilitate a patient centric care model that reduces the socio economic impact of road crashes in New Zealand. We will achieve this by working with the community and stakeholders to support a road system free of deaths, serious injuries and harm."
LATEST INFORMATION
---
ANNUAL GENERAL MEETING
On 22 March 2021 our Trustees met for its Annual General Meeting.
Our Annual General Meeting was held in accordance with our Trust Deed. Matters discussed included a formal review of the Trust's strategy and to report on its performance. All of which are aimed at improving our service offerings whilst enhancing our value to the community.
In November 2020 the Trust established a long term Strategic Plan. Which outlines five key strategic objectives.
BOARD CHAIR VACANCY (NATIONAL)
Due to significant expansion we are pleased to advise we are seeking a Board Chair.
Recruitment Contact: Nick Carter, Partner, Brannigans.
DDI: +64 (03) 345 8764 | Email: nick.carter@brannigans.co.nz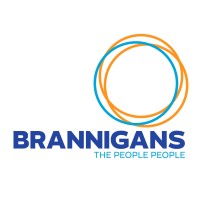 For further information please view our current Vacancies.