2020 is a very remarkable year for the Trust. In alignment with our ten year anniversary we proudly launched our new name, structure and branding. As with our newly revised structure, we wanted a fresh new look that would represent, our history, the present and our future.
STRATEGIC PLAN
Over the past two years the Trust has taken time to develop a clear understanding of core strategic objectives, this includes:
what are the unmet needs of our community;
what we would like to achieve; and
then disseminating that vision into our Strategic Plan.
Through strong governance and leadership we will continue to work collaboratively with stakeholders to reduce road trauma and improve a culture of health that provides everyone in New Zealand fair and equitable access to healthcare and support services.
NEW LOGO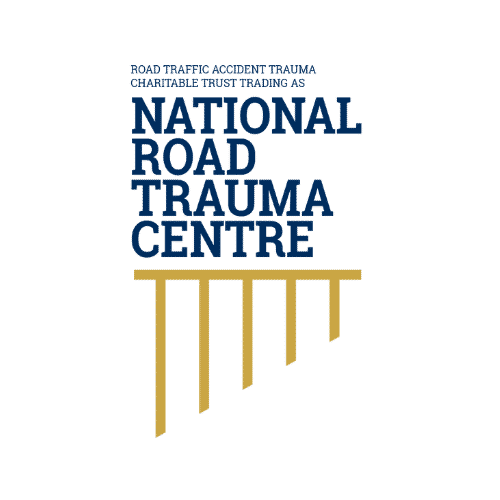 We wanted a logo that marked respect to our foundation. Being aligned in the healthcare sector, medicine often uses words in Latin and Ancient Greek.
The Greeks were best known, architecturally, for their stately pillars. In Ancient Greek architecture, structural supports were originally seen as representatives of individual human beings.
The top of the pillar is called the capital, derived from the Latin word for head, caput. The bottom of the pillar is called the base, which is from the Greek word for foot, basis. 
The pillar represents our strong foundation of determination and belief that in times of human vulnerability we will form a part of the healthcare structure that will bring strength.
Our Strategic Plan articulates how we will achieve this. We also refer to this as our 'pillars of strength' that will help us serve the New Zealand community.
The lines in the pillar, represent:
Five facets of the Road Accident Remembrance Day

Acknowledge survivors
Acknowledge victims and their families
Acknowledge those involved in post trauma care
Road Safety
Reward and Recognition through the Awards

Five strategic objectives of the Trust

Injury Prevention/Road Safety
Research
Education and Training
Healthcare
Psychological Services

United Nations, 'Five Pillars of Road Safety'

Pillar 1 – Road Safety Management
Pillar 2 – Safer Roads and Mobility
Pillar 3 – Safer Vehicles
Pillar 4 – Safer Road Users
Pillar 5 – Post-Trauma Care